Cuban pianist, composer, and arranger Chucho Valdés is the most influential figure in modern Afro-Cuban jazz. In a career spanning more than 60 years, both as a solo artist and bandleader, Mr. Valdés has distilled elements of the Afro-Cuban music tradition, jazz, classical music, rock, and more, into a deeply personal style.
Winner of seven GRAMMY® and five Latin GRAMMY® Awards, Mr. Valdés, received a Lifetime Achievement Award from the Latin Academy of Recording Arts & Science last year and was also inducted into the Latin Songwriters Hall of Fame.  
Mr. Valdés celebrated his 80th birthday on October 9, 2021, completing La Creación (The Creation), a three-movement suite for a small ensemble, voices, and a big band. The piece, the most ambitious work of his career, tells the history of Creation according to the Regla de Ocha, the Afro-Cuban religion known as Santería.
The Creation was a commission of the Adrianne Arsht Center for the Performing Arts of Miami-Dade County, the John F. Kennedy Center for the Performing Arts in Washington, DC, the Chicago Symphony Center, and the Los Angeles Philharmonic Association. It had its world premiere on November 5, 2021, at the Adrienne Arsht Center. Performances followed in several U.S. cities, including Jazz at Lincoln Center in New York City, the Detroit Jazz Festival in Detroit, MI, and the Monterey Jazz Festival, in Monterey, CA. In Europe, the tour began at the Philharmonie in Paris and included performances in Berlin, London, Hamburg, Lyon, and Barcelona (Mr. Valdés is the godfather of the International Jazz Festival).
Another significant recent development was the long-awaited reunion with his old friend and co-conspirator in many musical adventures, the extraordinary clarinetist, saxophonist, and composer Paquito D'Rivera. They have rarely played together for the past 40 years, and since their reunion, they have wasted no time. In January 2022, they recorded an album entitled I Missed You Too, and embarked on a tour with their Reunion Sextet that took them to Europe and the United States.
Born in a family of musicians in Quivicán, Havana province, Cuba, on October 9, 1941, Dionisio Jesús "Chucho" Valdés Rodríguez, has distilled elements of the Afro-Cuban music tradition, jazz, classical music, and rock into an organic, deeply personal style.
His first teacher was his father, the pianist, composer, and bandleader Ramón "Bebo" Valdés. By the age of three, Mr. Valdés was already playing on the piano melodies he heard on the radio — using both hands and on any key. He began taking lessons on piano, theory, and solfege at the age of five. He continued his formal musical education at the Conservatorio Municipal de Música de la Habana, from which he graduated at 14.  A year later, Mr. Valdés formed his first jazz trio. In 1959, he debuted professionally with the band Sabor de Cuba. The ensemble, directed by his father, is widely considered one of the great orchestras in modern Cuban music.
Fittingly, Mr. Valdés made his early mark as the founder, pianist, and leading composer and arranger of another landmark ensemble: the small big band Irakere (1973-2005). With its audacious mix of Afro-Cuban ritual music, Cuban dance music, jazz, classical music, and rock, Irakere marked a before and after in Latin jazz. Irakere's self-titled debut recording in the United States won a Grammy as Best Latin Recording in 1979. 
While he remained with Irakere until 2005, Mr. Valdés launched a parallel career in 1998 both as a solo performer and a small-group leader. It marked the beginning of an enormously fruitful period highlighted by albums such as Solo Piano (Blue Note, 1991), Solo: Live in New York (Blue Note, 2001), as well as quartet recordings such as Bele Bele en La Habana (Blue Note, 1998), Briyumba Palo Congo (Blue Note, 1999), New Conceptions (Blue Note, 2003), and Live at the Village Vanguard (Blue Note, 2000), which won a Grammy for Best Latin Jazz Album.
After leaving Irakere, Mr. Valdés also won Grammys for Juntos Para Siempre (Calle 54, 2007), the duet recording with his father, Bebo; and, Chucho's Steps (Comanche, 2010), which introduced his new group, the Afro-Cuban Messengers.
But such success didn't mean forgetting past achievements. In 2015, Mr. Valdés celebrated the 40th anniversary of the birth of Irakere, his iconic band, with a world tour. Tribute to Irakere: Live at Marciac  (Jazz Village / Comanche Music), which captured a performance on that tour, won a Grammy for the Best Latin Jazz Album in 2016. He also won a Latin Grammy as Best Latin Jazz album for Jazz Batá 2, in which he revisited a revolutionary idea Mr. Valdés first recorded in 1972: a piano jazz trio featuring batá drums.
In 2022, Chucho Valdés won a Grammy and a Latin Grammy for Mirror Mirror, an album of duets by pianist and singer Eliane Elias with Mr. Valdés and the great late pianist Chick Corea.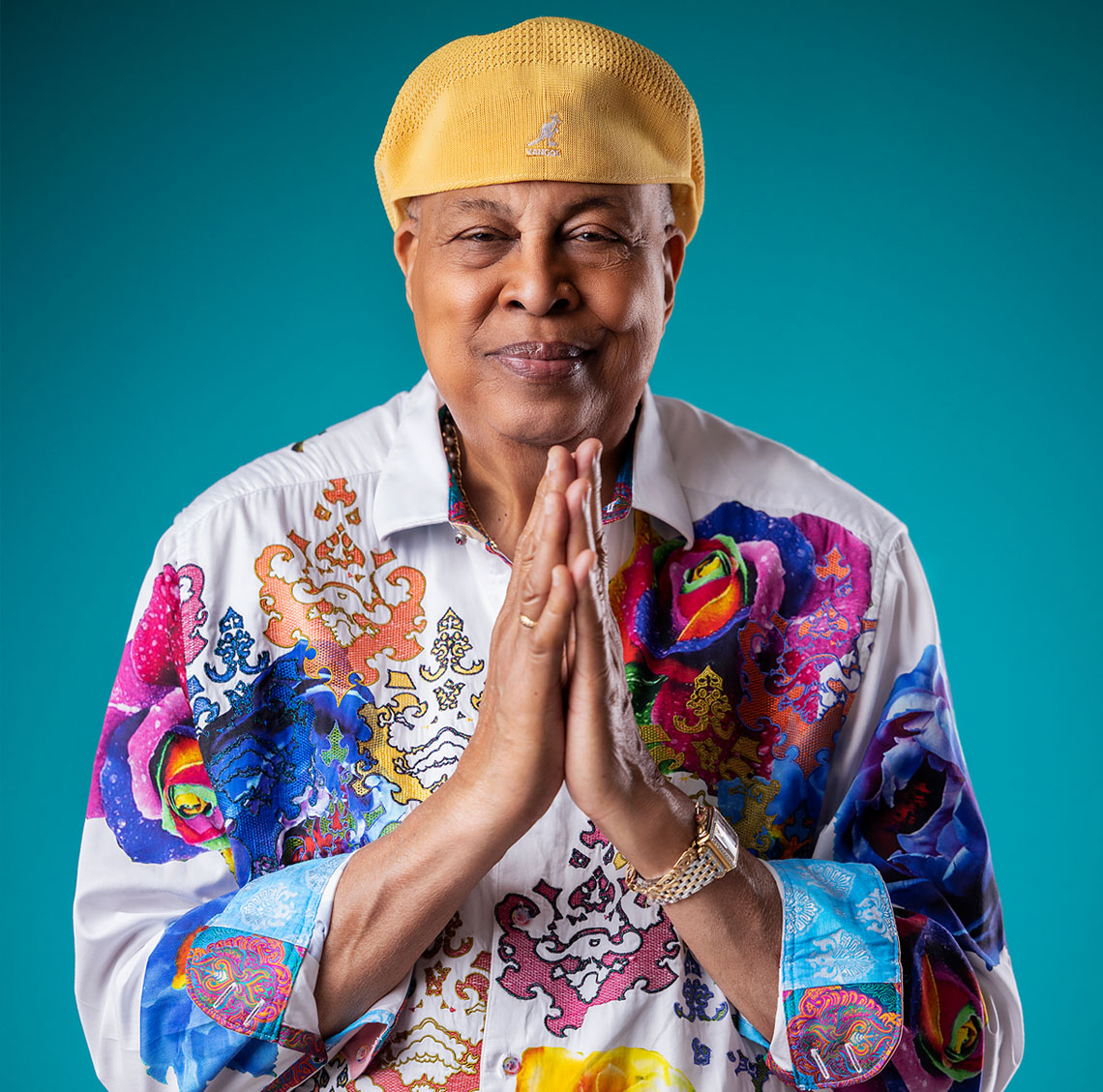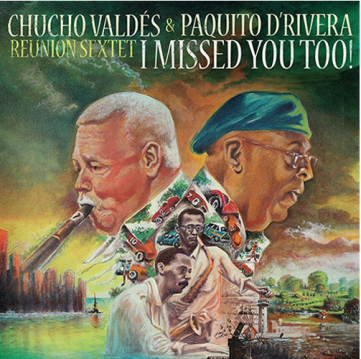 ¡YO TAMBIÉN TE EXTRAÑÉ!
PAQUITO RECORDS/SUNNYSIDE, 2022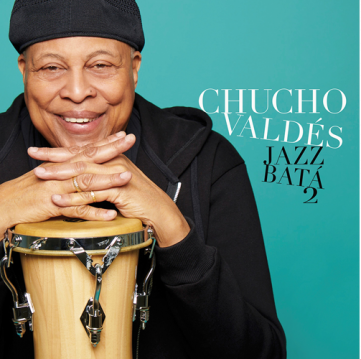 CHUCHO VALDÉS JAZZ BATA 2
MACK AVENUE RECORDS, 2018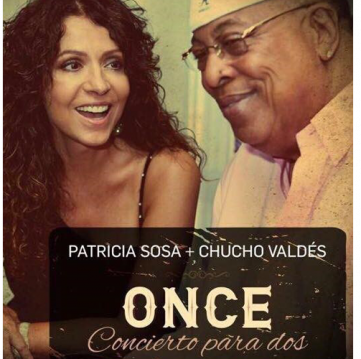 ONCE
PATRICIA SOSA + CHUCHO VALDÉS 
 CONCIERTO PARA DOS.COMANCHE 2017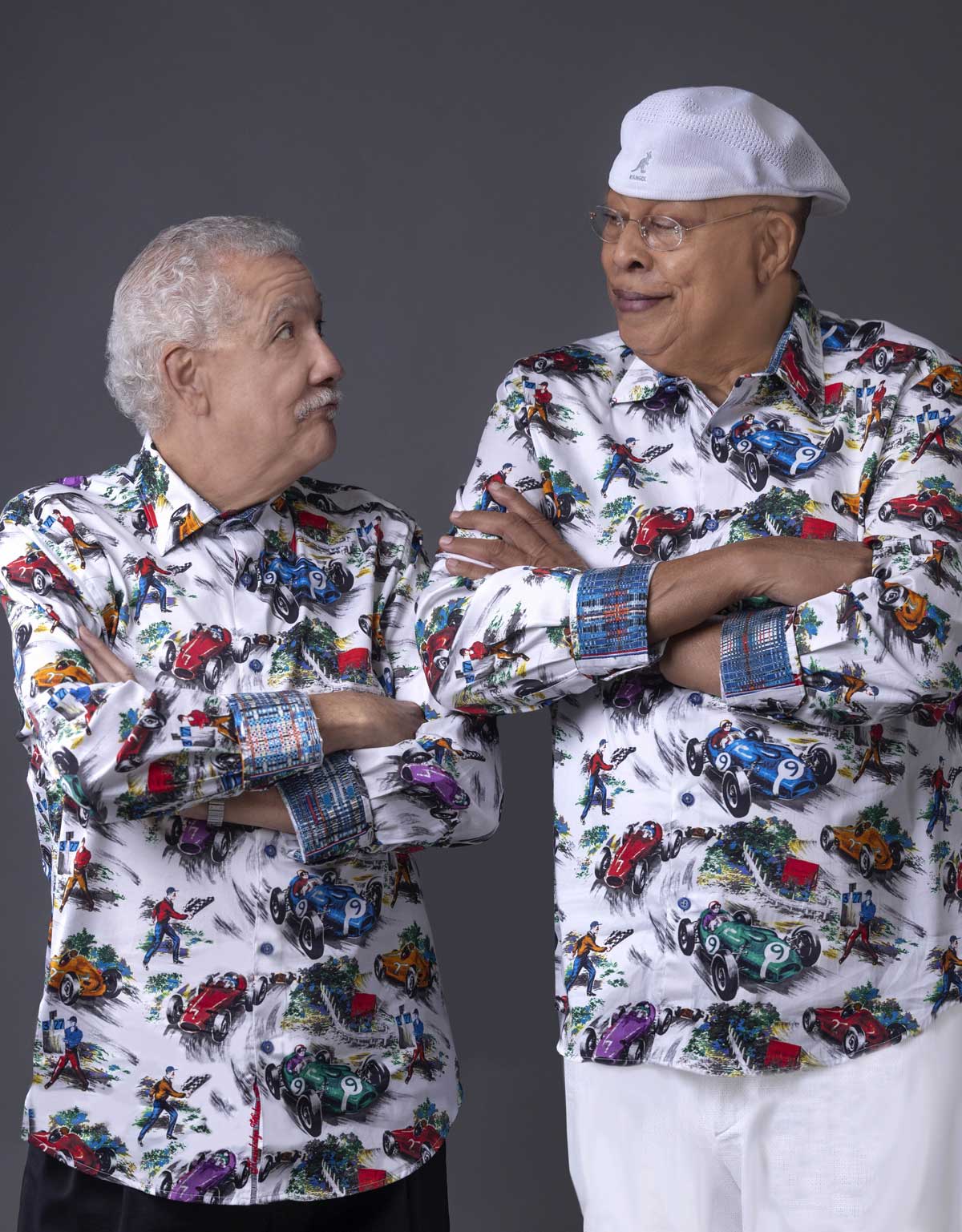 CHUCHO VALDÉS & PAQUITO D'RIVERA REUNION SEXTET
The history of the close friendship and shared musical adventures between pianist and composer Chucho Valdés and saxophonist, clarinetist, and composer Paquito D'Rivera goes back 60 years. But in recent decades, their paths rarely crossed.
Chucho and Paquito are now making up for lost time with a new album, I Missed You Too, and a world tour.
In their reunion, they are accompanied by an extraordinary ensemble. It includes Diego Urcola on trumpet and valve trombone, Armando Gola on contrabass and electric bass, Dafnis Prieto on drums, and Roberto Jr. Vizcaino on percussion. The selected repertoire includes old hits, some of them already Latin Jazz standards, classics of the Latin American repertoire, and new compositions.
"I'm very proud of this reunion," said Paquito, in a conversation after a rehearsal at Chucho's home. "Chucho is part of my life. His father was very close friends with my father. Our friendship is something that goes back a long way. The first song Chucho wrote that became famous was called 'Indestructible.' That's our relationship: indestructible".
For his part, Chucho celebrated the reunion as "one of the happiest days of my life."
"I've missed him," Chucho continued. "Paquito is part of my life. I played with his father, Tito, a great saxophonist, before I played with him. Paquito is family, and he's very important to me musically. There are many great musicians, but Paquito is unique."
The awards, the honors, the shelves full of recognitions only tell part of the story of these great musicians.
Chucho Valdés and Paquito D'Rivera have accumulated more than 25 Grammys and Latin Grammys. But numbers do not give the proper measure of their musical contributions, together or individually.
They began their musical partnership as members of the Musical Theater Orchestra in Havana, and the fabled all-star Orquesta Cubana de Musica Moderna (Cuban Orchestra of Modern Music). From then on, they were musically inseparable (Paquito made his first professional recording on Chucho's first album: Jesús Valdés y su Combo).
In 1973, Chucho founded the small big band Irakere, which played a powerful fusion of jazz, classical, rock, and Afro-Cuban music. It was a transcendental development in Latin Jazz. Paquito, an original member of the group, was a key figure.
"Paquito was the heart of Irakere," said Chucho.
In 1980, Paquito went into exile in Madrid. Soon after, he moved to New York and began a new life there. Chucho remained with Irakere, but in 1998, seeking more opportunities for his talents as a pianist, he embarked on a parallel career, leading small groups and appearing solo. In 2005, Chucho finally left Irakere. For years, he lived between Havana and Malaga, where his late father, the great pianist and bandleader Bebo Valdés, had settled. In 2010, Chucho and his family moved to South Florida.
Much has happened in their musical lives since the days of Irakere.
Chucho reinvented himself, leading trios and quartets and becoming a solo pianist. Last October 9, he celebrated his 80th birthday by working on La Creación, a three-movement suite for small ensemble, voices, and big band. The work had its world premiere on November 5 at the Adrienne Arsht Center for the Performing Arts in Miami and was later performed in Lyon, Paris, and Barcelona.
For his part, Paquito developed a successful career as a bandleader and composer. In 2005, his work earned him recognition as a Jazz Master from the U.S. National Endowment for the Arts. But Paquito also maintained his passion for classical music, receiving a Guggenheim Fellowship and commissions for string quartets, chamber groups, and symphony orchestras. Five of his orchestral works will be premiered this year.
These days, Chucho and Paquito have turned their attention to their reunion, an event that carries a deep meaning for them, both musically and personally.
"You don't have to be [physically] close to a person to feel close," Paquito said, reflecting on the years in which the old friends did not see each other. "Heck, there are people who are married and don't have such a close relationship. We were born to be close, even at a distance."
Sitting next to him, Chucho listened with a faint smile and nodded silently.
"I've always had the hope of being close to Paquito again and playing with him again," he said. "I've always had that hope. Well, this is our moment."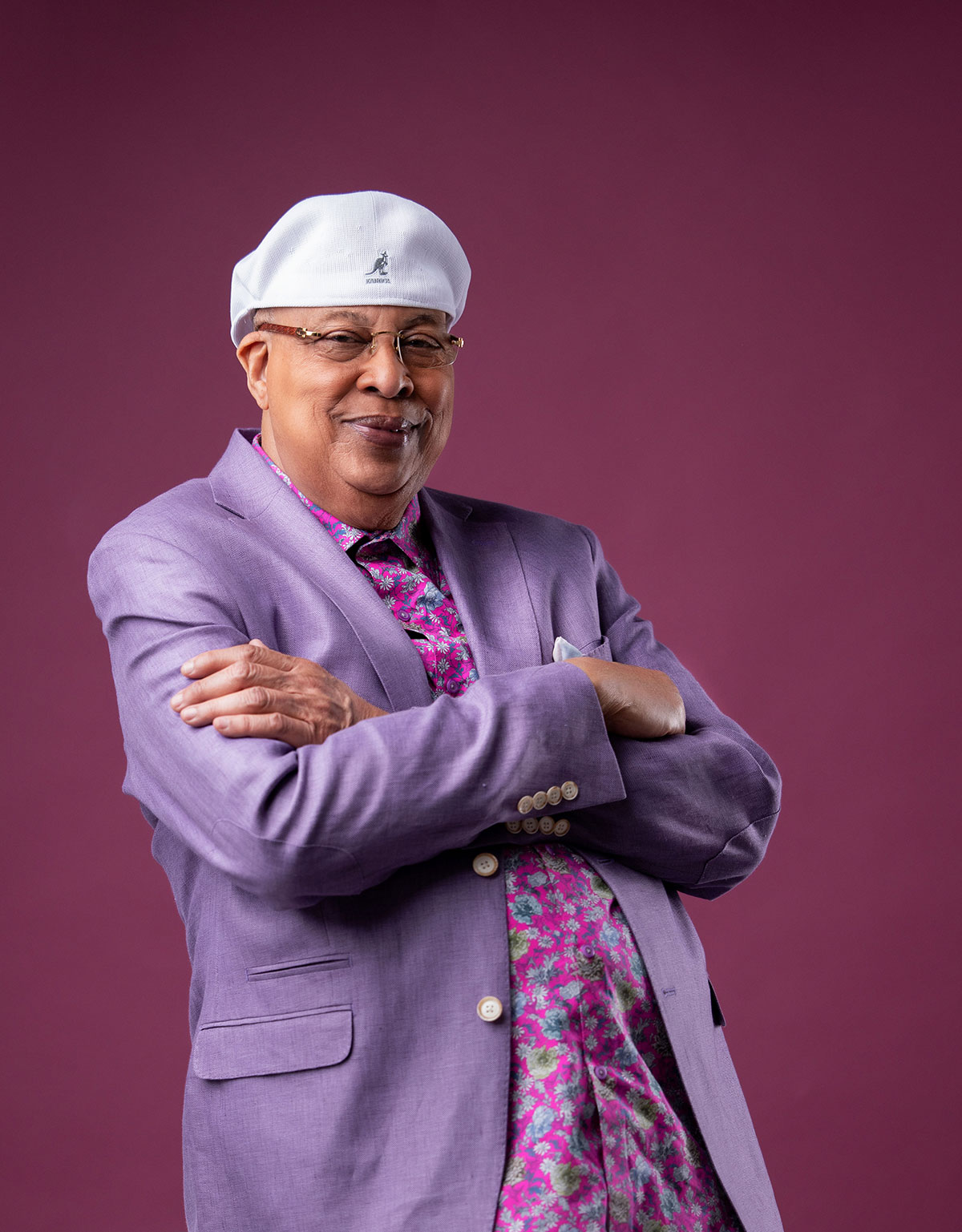 Chucho Valdés, considered the most influential figure of modern Afro-Cuban jazz, goes on a world tour featuring concerts with American jazz greats Dianne Reeves and Joe Lovano, evenings of solo piano, intimate shows with his Chucho Valdés quartet, and the debut of an Afro-Cuban suite performed by two dozen musicians.
The Cuban pianist, composer and arranger, celebrates his 80th birthday with the world premiere of "La Creación", "The Creation", at the Adrienne Arscht Center in Miami on November 5th, 2021.
It uses many of the chants that are sung to the different saints in the Yoruban language, and some in Spanish, fused with jazz, with African music, with pure Caribbean rhythms and with the blues.
"La Creación" is played, also in November, at the Philharmonie de Paris, and at the Barcelona Jazz Festival.
"I think this is my most important musical work ever because it brings together everything that I've learned in my life, and this is the ideal moment for its debut. It goes much deeper than anything I've done up until now".
Besides six Grammy Awards and four Latin Grammy 's, Chucho Valdes has received the Lifetime Achievement Award from the Latin Academy of Recording Arts and Sciences. His name is in the Hall of Fame of Latin Composers.
Along a more than 60 years long career as a soloist of his orchestras, Chucho Valdes has learned how to blend to perfection, the elements from traditional afro-cuban music, with jazz, classic music, and rock n'roll, all with a very personal style.
Valdés keeps on with his classes at his virtual academy of music, Academia Chucho Valdés, www.chuchovaldesacademy.com, a channel dedicated to share his knowledge of Cuban music and afro-cuban jazz, through individual classes taught by Zoom.
Before becoming a full-time piano performer, composer and arranger, Chucho had studied to become a teacher. His admiration for his uncle Emilio, who became an important educator in Cuba, and his early vocation, fulfilled his early years.
But then came the music, and the chance to perform together with the orchestra of his father, the great pianist Bebo Valdés. His long lasting career started there, stepping up to the highest.